How We Got Started...
I read a story about mining for rubies in Franklin, North Carolina. Our first trip to Franklin resulted in being flooded out of our "2-person" orange colored tent. Sleeping in the non-reclining seats of a B-210 hatch back. We are rain soaked the entire time in Franklin but had a great time in the Smokey Mountains...
Together, Doreen and I have collected stones at various locations across the country. Doreen has just started to learn silversmith and lapidary over the past 2 years.
It has been our good fortune to COLLECT, CUT, and CREATE jewelry from those rock hounding adventures. This hobby has allowed us to travel to interesting locations, meet wonderful people, and camp in some picturesque places. This is a little messy but brings warm memories and great conversations!
COLLECT - Mike and Doreen
CUT - Mostly Mike, sometimes Doreen
CREATE - Mostly Doreen, sometimes Mike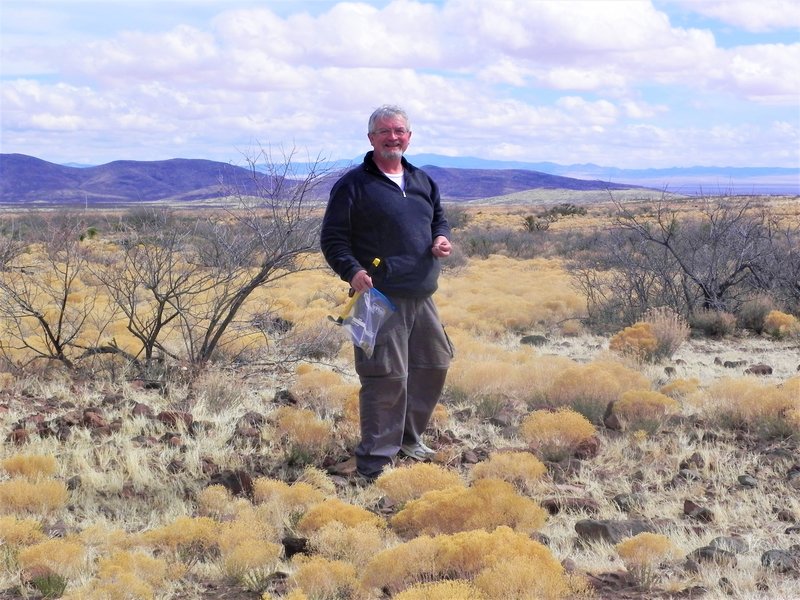 Mike collecting fire agate in Lordsburg, NM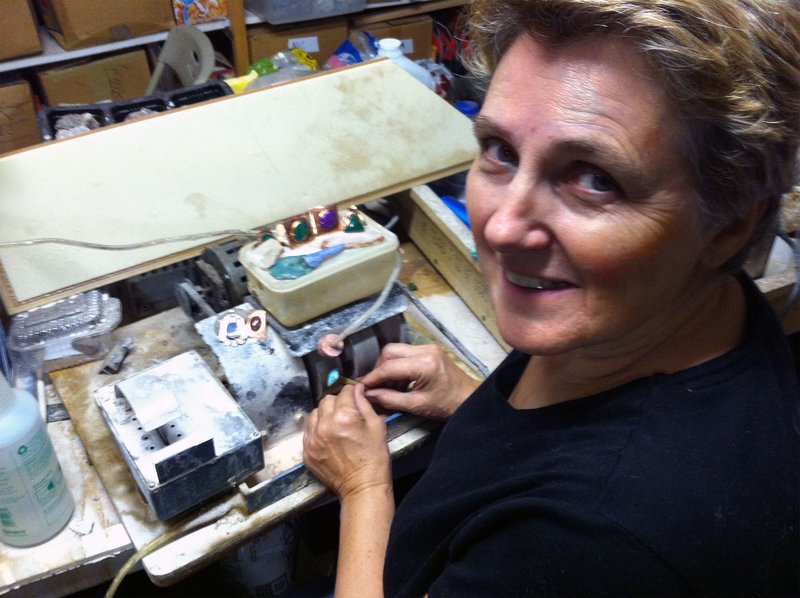 Doreen grinding an amazonite found at the Moorefield Mine in Amelia, VA.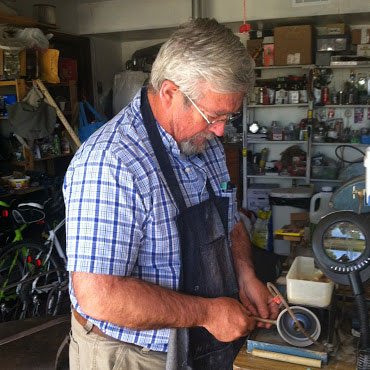 Mike grinding a chalcedony found near Rio Perico in New Mexico